The Midsummer is celebrated this week, which traditionally includes a summer cottage, sauna and shared moments with family and friends. We at Jouka also celebrate Midsummer and our production is closed from June 22 to June 25. We will serve again as usual from 26 June 2023.
We wish everyone a happy Midsummer!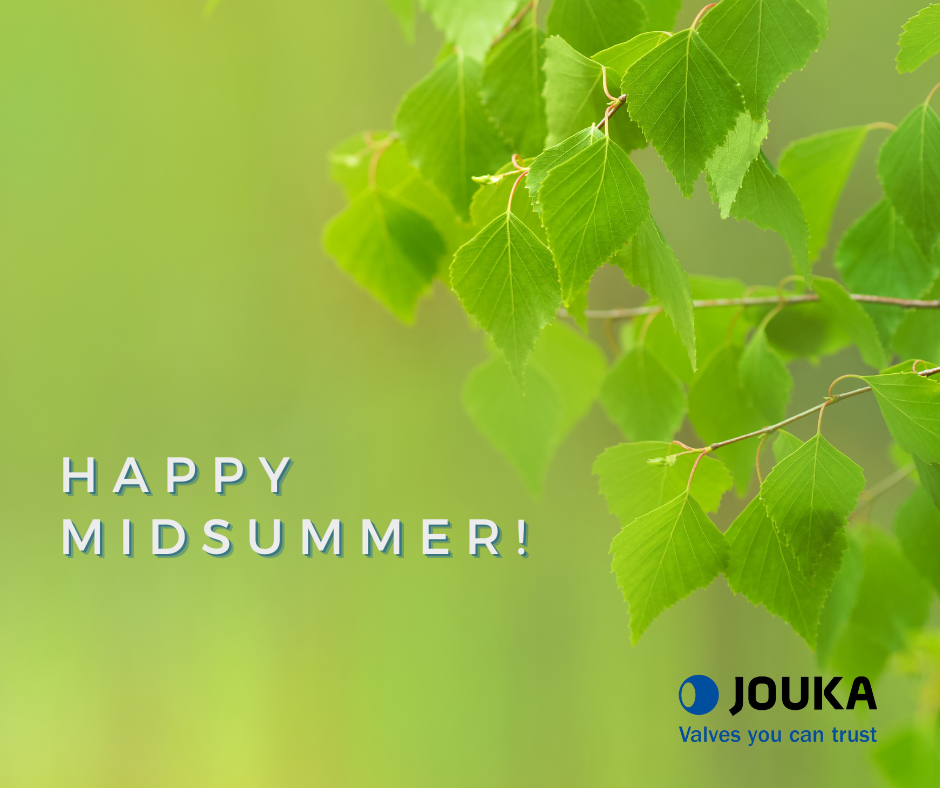 Summer opening hours
In July, the closing weeks of the factory are between July 17 and July 30, 2023. During the closure, we will not deliver orders or do not receive shipments. We kindly ask that our customers take the summer closing weeks into account when placing the orders for the summer time.
You can reach us during the summer closure. Our salesteam will be on duty according to our normal opening hours from 8:00 am to 3:30 pm as follows:
Week 29
Lauri Kimari
+358 44 491 6270
lauri.kimari@jouka.fi
Week 30
Jan-Erik Sjoblom
+358 40 771 9091
jan-erik.sjoblom@jouka.fi