Tailor-made products
We are here to help you from the very beginning in finding the right solution for your needs. Design based on dimensions, strength calculation and tool manufacturing. Low unit price.
We are an experienced and competitive metal presser
The elements of a good product are efficient design, manufacture, and service and making changes when needed. The material we use in our tools is competitively priced considering the construction and the volume of production. Deep drawing is one of our special skills. We also make stress calculations.
Flexible production
The production volume of a typical machine part varies from a couple of thousands to tens of thousands per year. The size of each delivery lot will be determined by the customer's needs taking into account the profitableness of production. We also assemble parts for bigger installations when needed.
From 160-ton pressing to the finest finishing
Jouka Inc has several hydraulic and mechanical presses. With 80 production machines, we carry out various kinds of NC and manual processing, grinding, and welding. Surface finishing and polishing is done with a vibrating grinding machine.
Contact persons for subcontracting: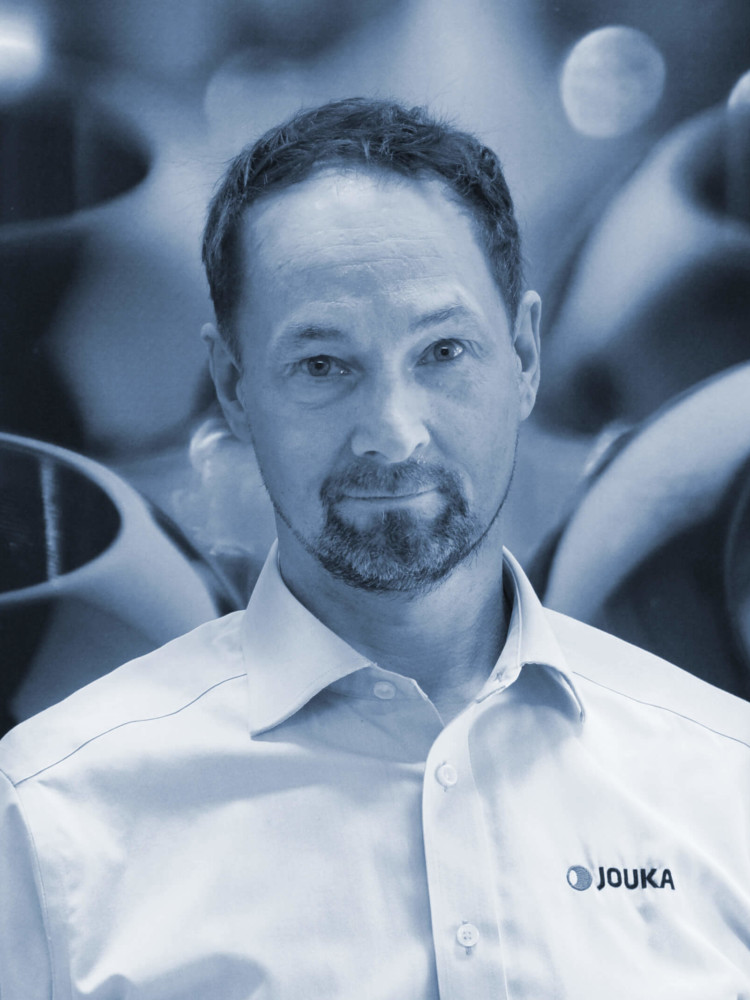 Peter Lillqvist
Managing Director
tel. +358 40 583 7021
FI / SE / EN / DE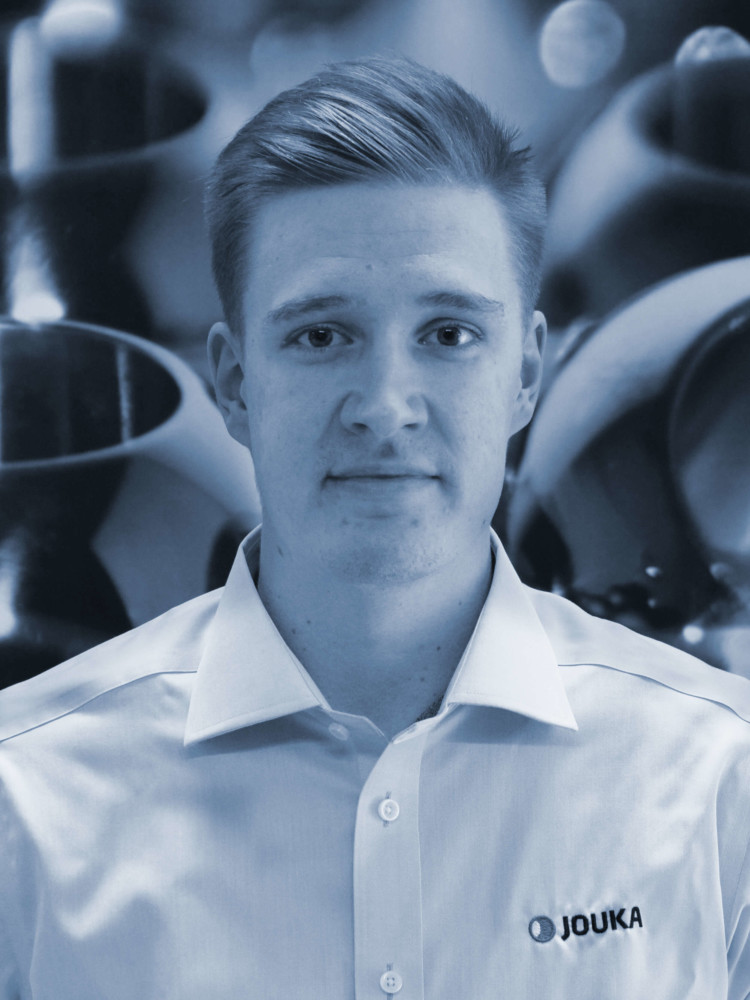 Lauri Kimari
Sales manager
tel. +358 44 491 6270
FI / EN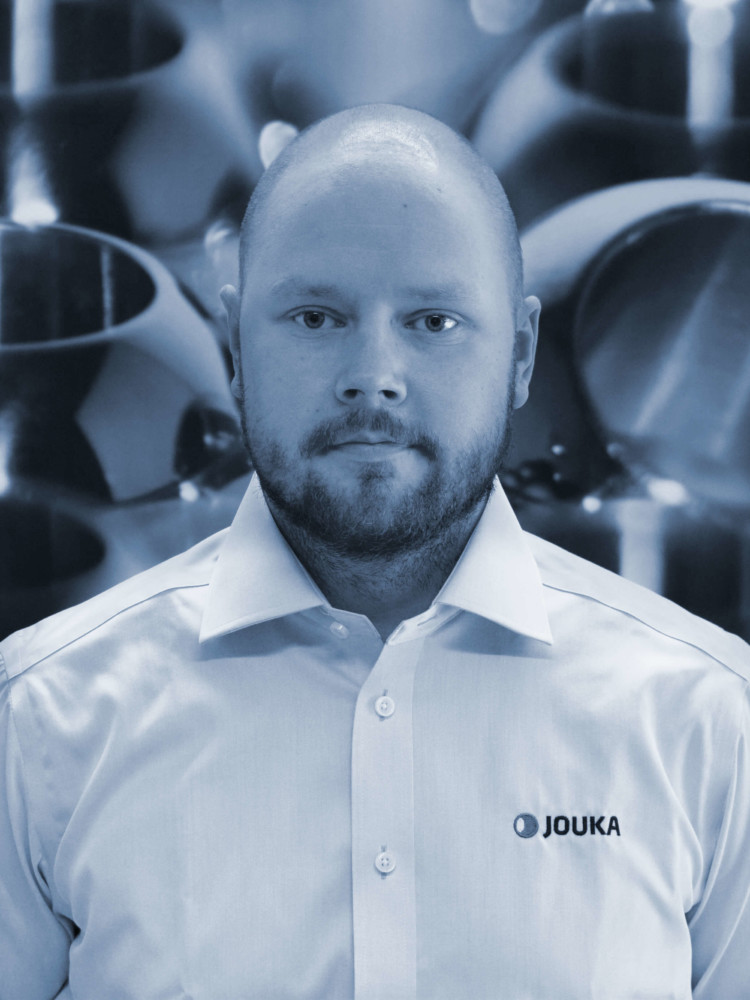 Jan-Erik Sjöblom
Sales engineer
tel. +358 40 771 9091
FI / EN