In the past year, Jouka has made several production equipment investments. The focus of the investments has been on improving already high quality assurance and increasing productivity. Examples of the investments made during year 2022 are a valve test bench, a lapping machine, a CNC-lathe and a washing machine.

The quality assurance is improving
At the end of the year 2022, a test bench for pressure testing of valves arrived at our factory. With the bench we are able to test our products accurately and efficiantly in accordance with the pressure equipment requirements. The test bench enables testing with both liquid and compressed air. It also offers standard reports to be saved and delivered directly to our customers.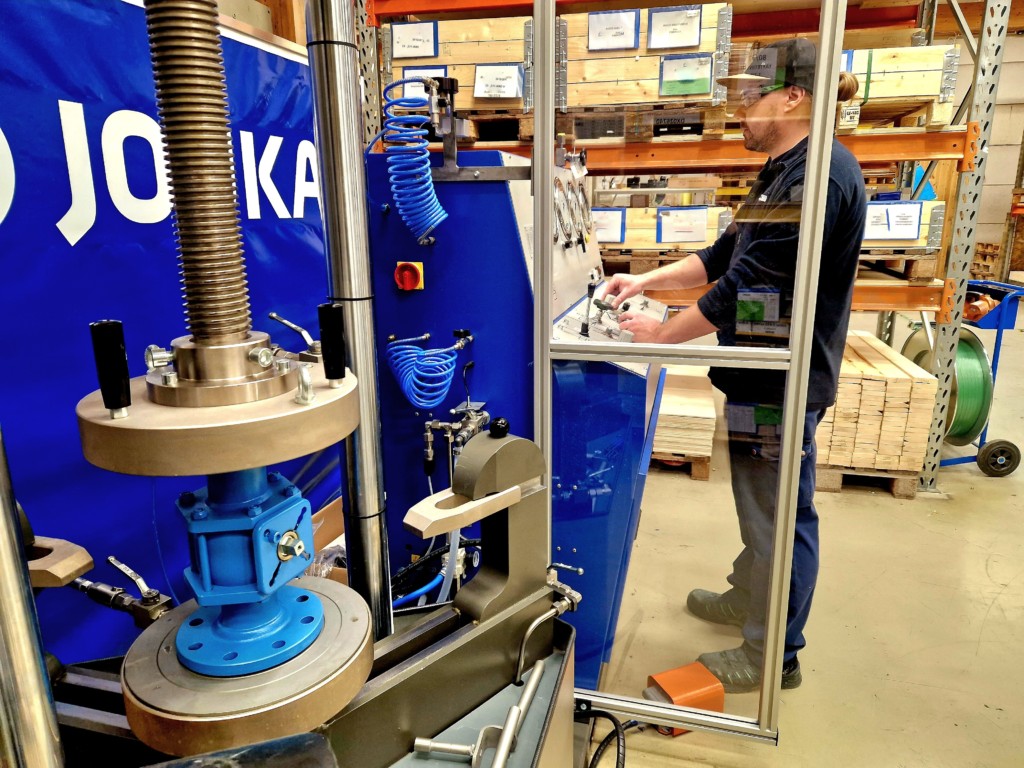 The performance and quality will improve
At the beginning of the year 2023, we commisioned the Okuma Genos L3000 tip lathe with a 12-tool revolver. The new lathe replaces old lathes and brings more precision and new performance to the machining of valve components.
With the new lapping machine, the challenging ball and seat grinding process can be done with a high quality and better repeatabilityof the process. The lapping process enables the maximum tightness of the stellite valves. With the investment, the manufacturing process of the steel-seated valves will improve and the manufacturing capacity will increase as well.
During the past year, we also invested in a new Teijo industrial washing machine. Thanks to the separate washing and rinsing tanks and efficient filtration, the washing result has been significantly improved. The new machine also enables larger washing volumes. A good washing result guarantees a high-quality surface treatment of the products.