Jouka's stellite seals have been specially developed for fibrous material and are available in our standard valve seal range. The high temperatures and abrasive materials used in the paper industry are an ideal fit for Jouka's range of metal seated, chrome-plated valves.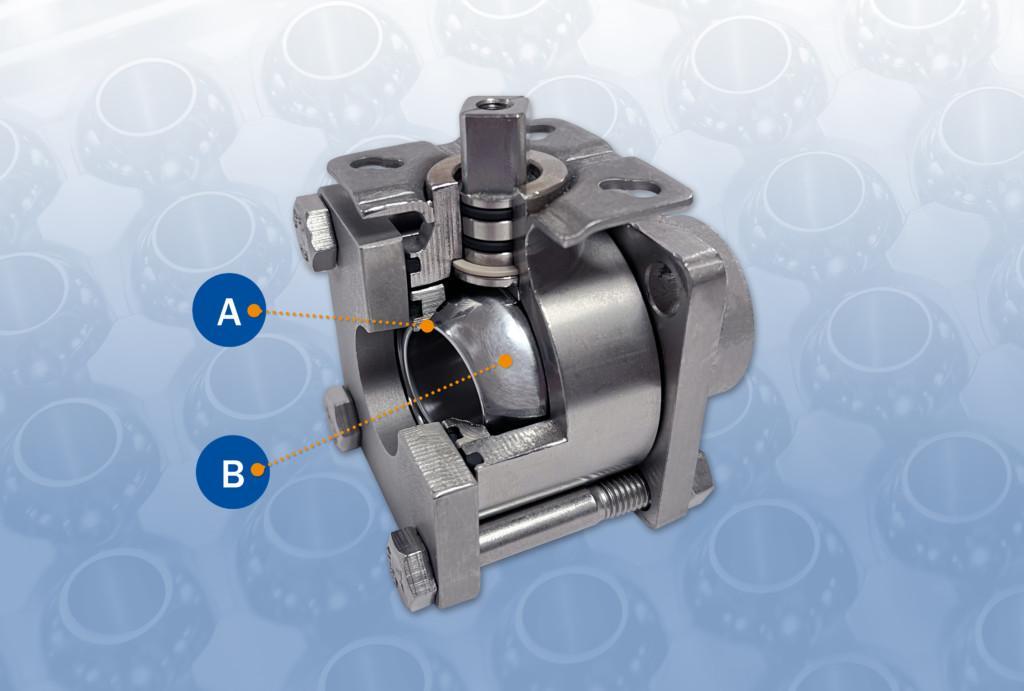 A: Metal-sealed ball valves are significantly more resistant to wear when compared to plastic, and undergo a special manufacturing process where the ball and the seal are paired together.
B: A hard chromed ball enables the pairing. In addition, wear resistance and is also improved.